Institutional & Public Sector Projects
Public sector service organizations and facilities tend to function outside of the conventional real estate marketplace. Historically many were zoned into discrete "institutional" districts.
With increasing functional and financial interdependence and partnerships, closer physical integration within the urban fabric enables those specialized facilities and organizations to function better, and to exploit synergies made possible by their unique populations.
The location of, and planning for, those operations is enhanced by applying and understanding the dynamics of the real estate market to create "win-win "collaborations with landowners and other private sector entities.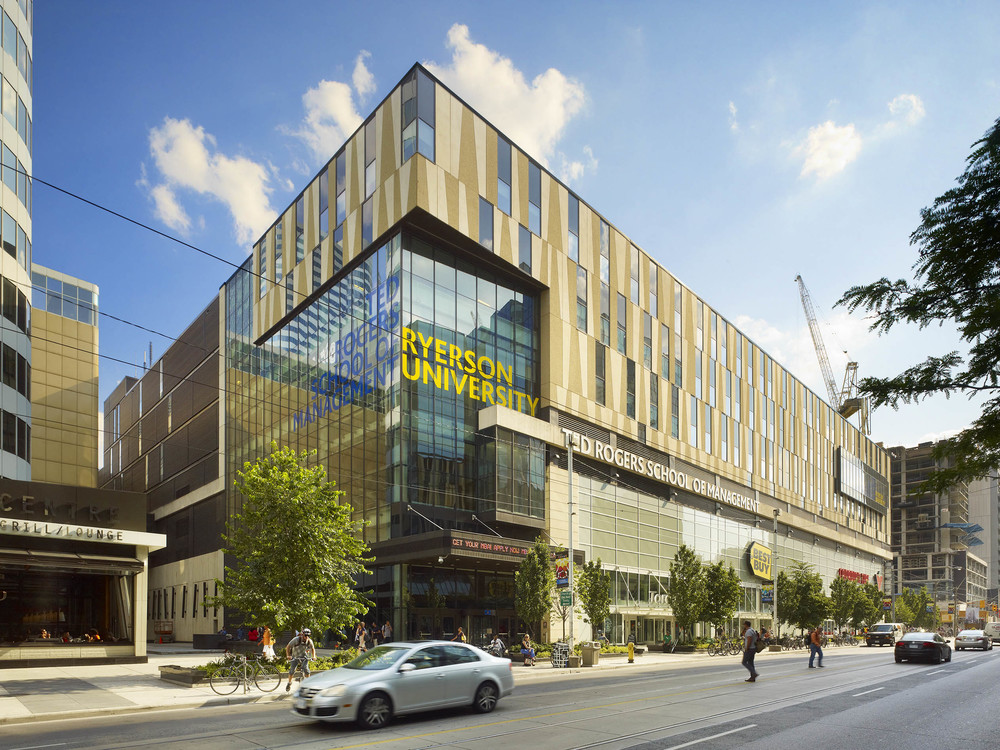 Ryerson Business School, Toronto
Client: Ryerson University
December 2003 – September 2006
With its own dramatic entrance lobby, the Rogers School of Business Management sits atop five floors of retail and parking facilities in the Eaton Centre in downtown Toronto.
Role: on behalf of the University's Executive Group, directed a site-selection process, business negotiations and subsequently worked with the developer, Cadillac Fairview, to coordinate the University's interests with the design of the adjacent retail and parking facilities in the complex.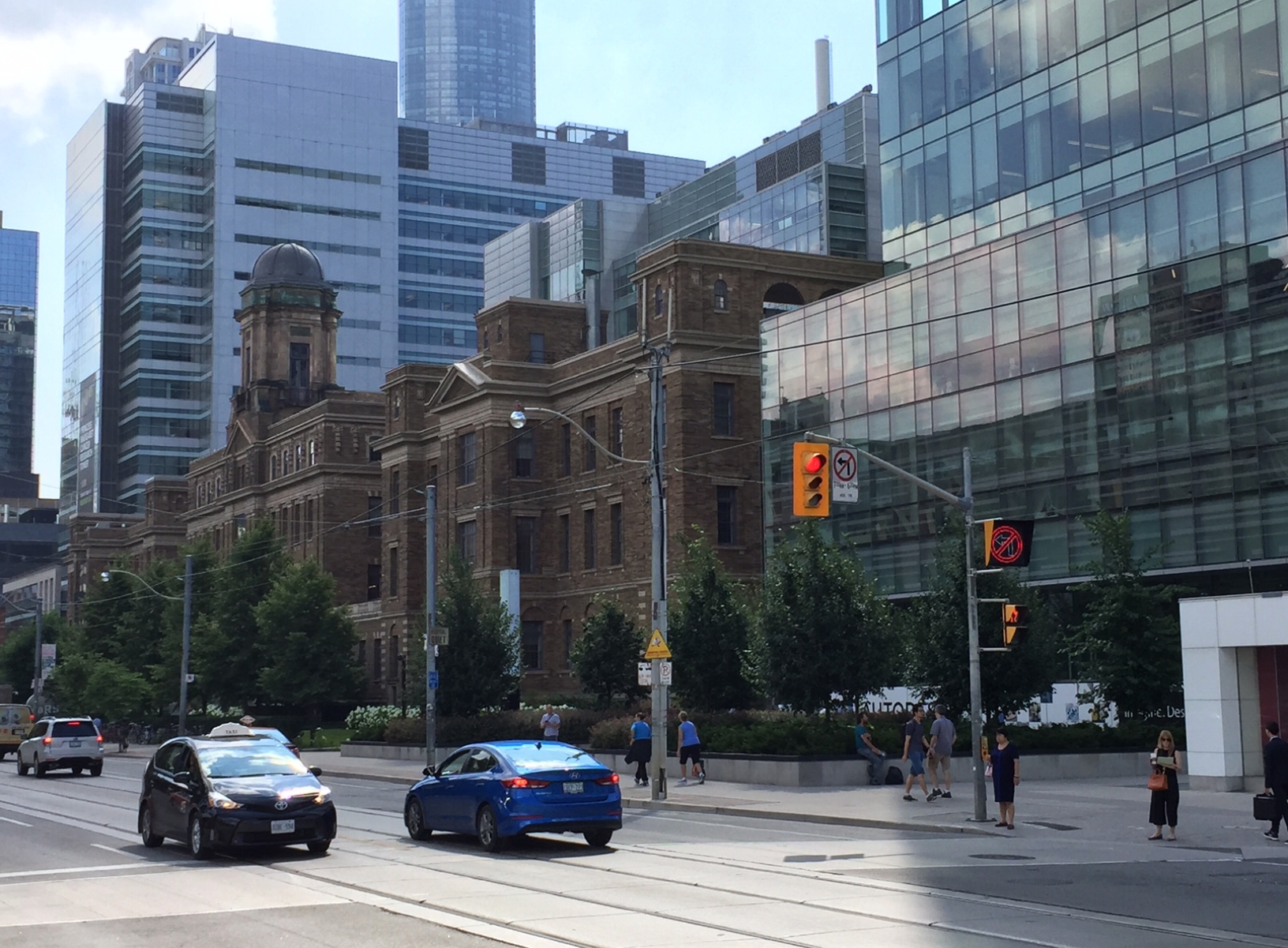 Mars Discovery District, Toronto
Client: MARS Discovery District
June 2001 – December 2002
Located adjacent to Toronto's principal research, education, and treatment institutions, this convergence centre for medical and related sciences was developed in three stages.
Role: Member of the senior management team of the not-for-profit corporation that sponsored the development. Directed the physical masterplanning and design of Phases 1 & 2, and negotiated arrangements for the acquisition of the site.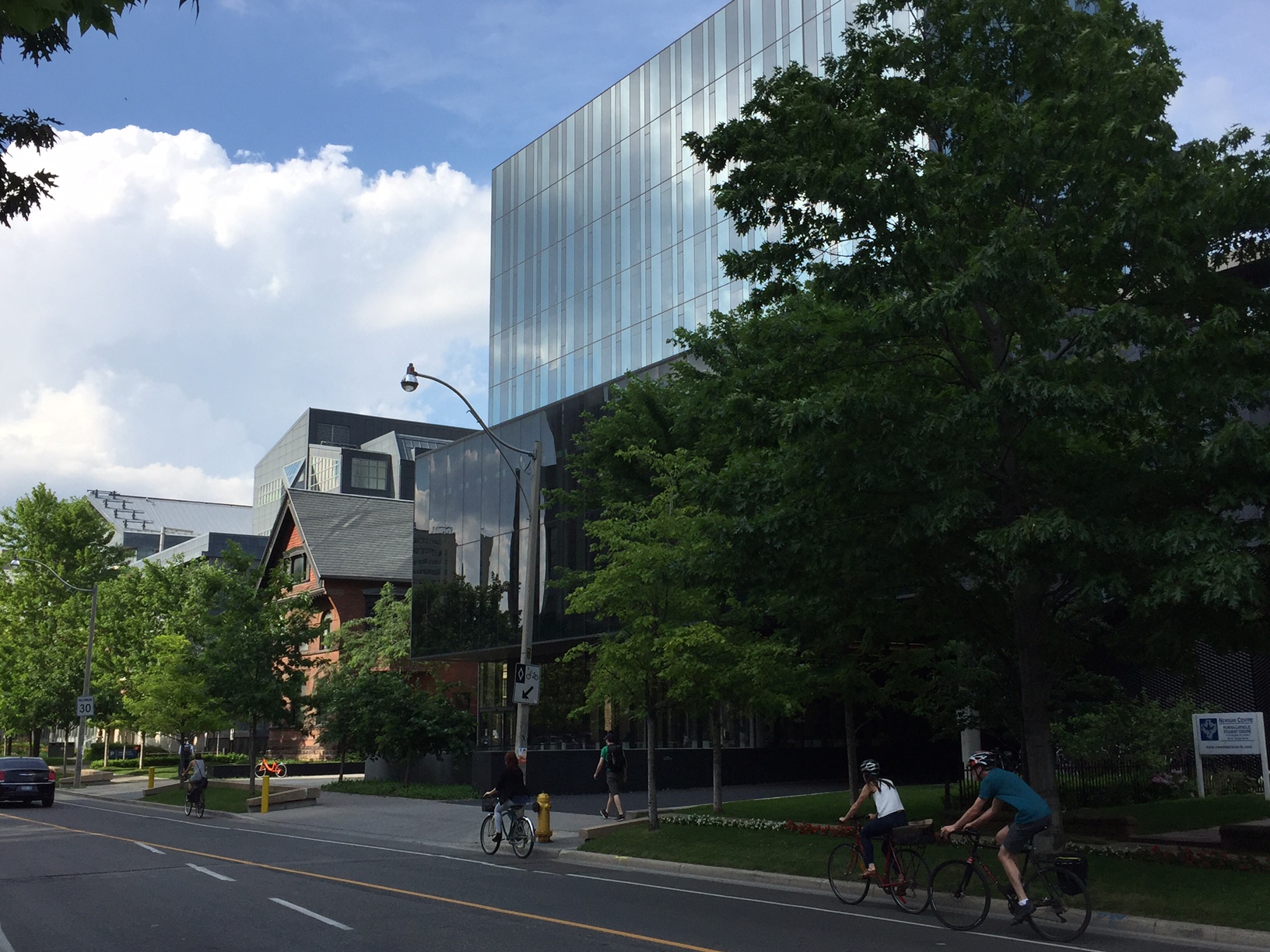 University of Toronto St. George Campus
Client: University of Toronto
November 2010 – March 2011
The updated master plan provides for substantial intensification, urban design guidelines, and improved pedestrian connections in the University's principal campus.
Role: worked with the University's planning staff to formulate and document the master plan. Also, served for 10 years on the University's Design Review Committee.
Client: Union-Pearson Group,
March 2001 – May 2006
Master plan and detailed design for the refurbishment and expansion of Union Station, Toronto's landmark downtown transportation hub. The project, now nearing completion, was delayed by political problems and finally implemented directly by the City of Toronto; however many aspects of the earlier planning have been incorporated into the current design.
Role: Coordinated the selection of a design and planning team, and the preparation and presentation of a winning response to an RFQ by the City of Toronto. Provided ongoing planning advice and client representation during negotiations with the City of Toronto.